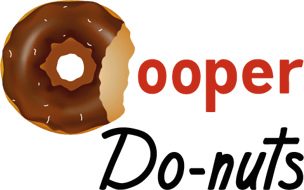 The Remarkable Journey to Cooper Do-nuts/Nancy Valverde Square
We are thrilled to share the incredible story behind the renaming of the intersection at 2nd and Main Streets in Downtown Los Angeles as "Cooper Do-nuts/Nancy Valverde Square." This momentous occasion is a result of the dedicated efforts and perseverance of community members and the Downtown Los Angeles Neighborhood Council (DLANC).
It all began when Tony Hoover, the outgoing DLANC Area Wide Business Director and Treasurer, reached out to the Evans family, descendants of Jack Evans, the founder of Cooper Do-nuts. Although the family had extensive knowledge about Cooper Do-nuts, they had no direct information about the uprising that took place there. Undeterred, Tony set out on a mission to uncover eye-witness accounts from the 1950s and 60s.
During his research, Tony uncovered the inspiring story of Nancy Valverde, a student at Moler Barber School located in the same block as Cooper Do-nuts. Nancy shared her experiences of being a masculine-presenting woman who faced routine arrests for violating Ordinance 5022, the anti-masquerading law. Her tenacity and resilience led to the discovery of legal rulings supporting her defense against the discriminatory law, ultimately ending its enforcement against gender non-conforming individuals.
On May 24, 2023, the Los Angeles City Council Public Works Committee unanimously approved the motion proposed by DLANC and other community partners to memorialize Cooper Do-nuts and Nancy Valverde in the Historic Core neighborhood. The full City Council then voted on June 7, 2023, granting unanimous approval. This significant decision paved the way for the public ceremony and installation of the commemorative signage on Saturday, June 24 at 11:00 AM.
Cooper Do-nuts has always been a cherished safe space, providing acceptance and employment opportunities to everyone, including veterans, transients, and gender non-conforming individuals. Its unwavering commitment to inclusivity and support resonates deeply, particularly in the face of the ongoing challenges our community encounters today. Nancy Valverde's fight for justice and LGBTQIA+ civil rights remains an enduring inspiration for us all.
DLANC's Tony Hoover expressed, "Nancy Valverde is the Rosa Parks of the LGBTQIA+ community, championing the rights of gender non-conforming individuals. Cooper Do-nuts/Nancy Valverde Square will be a major step forward in recognizing LGBTQIA+ history in Los Angeles and the American story."
We are incredibly proud to see the city honor the courage and legacy of Nancy Valverde and memorialize the important LGBTQIA+ movement that unfolded in the 1950s. This celebration is a testament to the power of local government and the pursuit of inclusivity within our city.