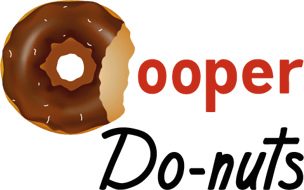 The Rich Heritage of
Cooper Do-nuts
A Journey of Entrepreneurship, Family, and Delicious Delights
Jack Evans, born into a family of farmers in Chicago in 1907, ventured to Los Angeles during the Great Depression in search of new opportunities. Working at a cafeteria, he crossed paths with Richard Cooper and Lou Feuster, fellow colleagues who shared his entrepreneurial spirit. When their employer decided to exit the cafeteria business, Jack seized the chance to purchase two cafeterias, rebranding them as Evans Cafeteria. Simultaneously, Lou Feuster established his own establishment, Lou's Cafeteria.
Together, Jack Evans and Richard Cooper co-founded Evans Cafeteria. They introduced Cooper Donuts as a highlight at their main location on 215 S Main St, as well as supplying donuts to various other cafeterias across Los Angeles. Recognized for their welcoming atmosphere, Cooper Do-nuts quickly gained popularity, serving an affordable cup of joe alongside delectable treats such as long johns, old-fashioneds, and Bismarcks.
In 1952, Jack Evans acquired Richard Cooper's share in the business, leading to a renewed focus on the most profitable aspect: Cooper Donuts. In 1957, Jack's brother, Dick Evans, joined as Vice President to help steer the company's success. Throughout the years, additional members of the Evans family assumed leadership roles, ensuring the ongoing prosperity of the business. The business flourished, expanding to an impressive 27 locations in Los Angeles and 6 more locations in northern California.
In addition to Jack Evans and Richard Cooper, the Cooper Do-nuts business thrived with the support of other key individuals. Jack's wife, Marge Evans, played an integral role as the treasurer, managing the financial aspects of the company. Kent Snasler, an esteemed accountant, provided his expertise in ensuring the financial stability and growth of Cooper Do-nuts.
As the business entered the 1960s, a new generation of Evans family members stepped up to contribute to its success. Dick Evans' sons, Richard and Jack, eagerly lent a hand, gaining firsthand experience in the operations and management of Cooper Do-nuts. Their involvement gradually increased, eventually leading them to take over the business when the elder generation retired, ensuring the continuity of the beloved establishment.
Throughout its history, Cooper Do-nuts remained a family affair, with dedicated individuals like Marge Evans, Kent Snasler, Richard Evans, and the young Jack Evans playing vital roles in its operations and legacy. Their collective efforts and commitment contributed to the enduring success and cherished memories associated with Cooper Do-nuts.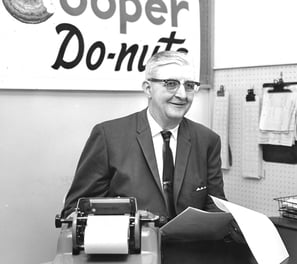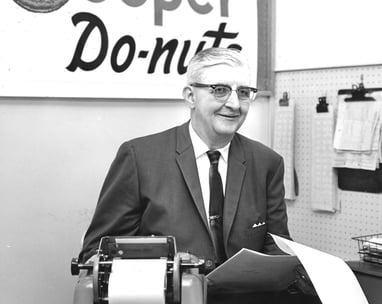 Jack Evans
Founder & President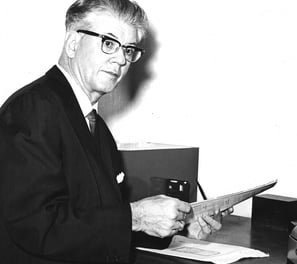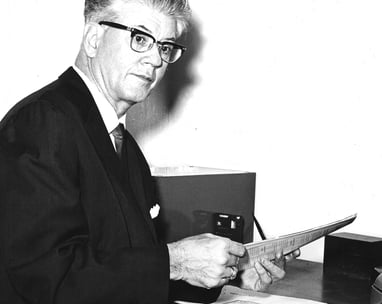 Dick Evans
Vice President